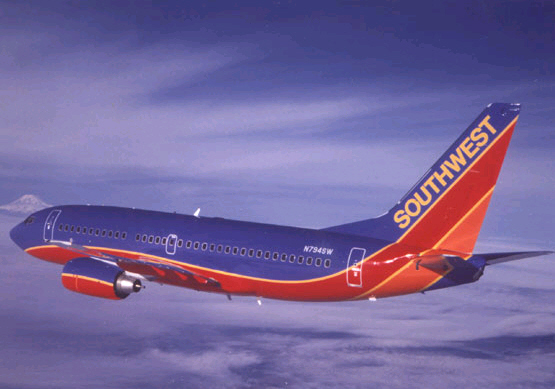 The more I travel, the more impressed I am with Southwest Airlines. They have distinguished themselves in the transportation industry by doing two things we all would benefit from doing:
1. They focus on solving the biggest problems their customers face.
When you survey air travelers these days and ask what their biggest annoyance is, they will often start  a rant about the endless and arbitrary fees they have to pay to get from point A to point B. "The large print giveth and the fine print taketh away." "I can't believe they charged me extra if I wanted a seat that could recline!" "I had to pay $40 to put my bag in the overhead bin! That was ridiculous." "The little snack pack of peanuts was $3! Do you believe that?"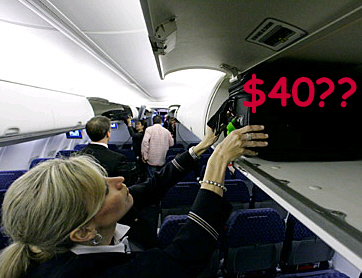 How did Southwest avoid being put in the same category of airline rip-offs?  They quickly saw the situation from the customer's point of view instead of from their own.  They figured, If fees are a major problem for today's travelers, we will solve that problem by becoming the "No Fee Airlines."  Absolutely brilliant!
So at Southwest , the first two checked bags are free.  No charge for overhead bin storage. No charge to change or cancel a reservation. No seat assignment fees.  Sodas and snacks are free as is Dish network TV on many flights. Problems solved. Customers happy and impressed
2. Customer service is their brand
What they have always been known for is their customer service.  It's not just their policy, it's their brand.  Southwest has a reputation for being the fun airlines.  The flight attendants have a sense of humor, seem to enjoy what they do and have a genuine "can do" attitude.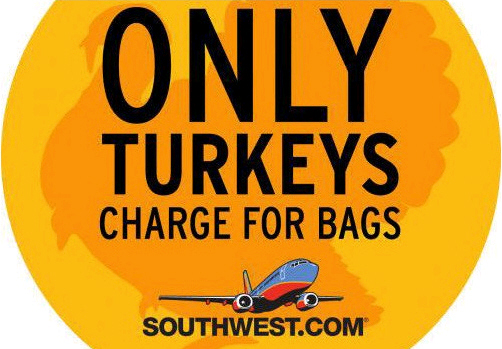 Two weeks ago, I was flying from West Palm Beach, FL to Baltimore.  The weather was snowy in the northeast and flights were being cancelled.  Unfortunately, the only flight I could get  had a 4 hour scheduled layover  in Atlanta and I was wondering whether I would end up stranded there.  All of a sudden, I hear my name over the loudspeaker and was summoned to the gate. "Mr. Goldstein, we have a direct flight to Baltimore leaving in a few minutes.  Would you rather us book you on that one?" [Duh] "I'd love that, thank you!"  "No problem.  Oh, wait a minute.  I see that you booked your flight with an award ticket.  Hmm." "Uh-oh," I groaned silently.  After a brief pause, she made an executive decision.  "Well, you just go over to the other gate and get  on that flight.  I'll call Rapid Rewards and get it handled for you." I made it home by 7:30 PM that night instead of at midnight.
Something to think about
Taking a lesson from Southwest, how could you distinguish your company from the rest by focusing on and advertising the problems you solve for people and by having a remarkable customer experience be who you are rather than what you do?
I'd love to hear your comments .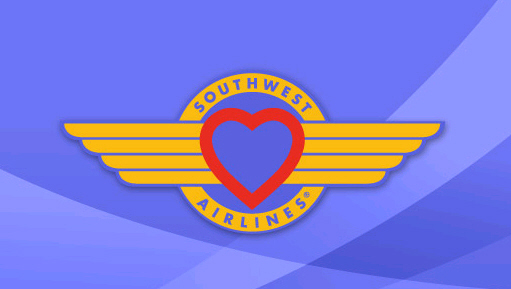 By the way, Southwest Airlines did not compensate me for this article. I can't help but promote them.  They've made me a raving fan.
-Jim
P.S. Check out the rest of my brand new web site.  It has some great new videos on it.  I'd love to get your feedback or comments about it as well.
One response to "What We Can Learn From Southwest Airlines"